Quantum Resonance Therapy (QRT)
Physiotherapy for Complex Disorders
Introduction
"If you want to find the secrets of the universe, think in terms of energy, frequency and vibration. " -Nikola Tesla
The joy of being a therapist is truly felt after successful rehab of our patients. We value your efforts and extend a helping hand to speed up your success stories through QRT.
QRT focusses on restoring the faulty frequencies of the cell to original healthy ones.
It works at the cellular level by providing an external force to match the intrinsic frequency.
Quantum Resonance Therapy incorporates mechanical and electromagnetic resonance to bring about rehab at an exponentially faster pace, thus achieving results up to 80% faster*.

Musculoskeletal conditions







Increased performance & endurance
Frequently Asked Questions
What makes Quantum Resonance Therapy (QRT) an innovative approach to physiotherapy?
QRT stands out as an innovative physiotherapy approach due to its unique combination of Pulsed Electromagnetic Fields (PEMF) and Magneto-Mechanical Oscillations (MMO). This synergistic integration harnesses quantum mechanics and resonance principles to accelerate healing, reduce pain, and promote tissue regeneration.
How does QRT work on a cellular level?
QRT operates at the cellular level by improving various physiological processes. It has been observed to decrease inflammation, mitigate pain, and reduce swelling. The therapy enhances blood circulation, augments cellular energy production, elevates cellular activity, promotes lymphatic flow, boosts collagen synthesis, and enhances muscle strength and flexibility. This contributes to tissue regeneration and repair. Moreover, the therapy's ability to regulate neurotrophic factors and stimulate neurogenesis can enhance neurological recovery after injuries or lesions.
How does Pulsed Electromagnetic Fields (PEMF) promote healing?
PEMF in QRT works at the cellular level by inducing electrical changes within cells and tissues. This process leads to increased cellular activity and improved blood flow, which enhances oxygen and nutrient delivery to cells. The enhanced cellular metabolism supports tissue repair, reduces inflammation, and accelerates the body's natural healing processes.
What are Magneto-Mechanical Oscillations (MMO) and their role in QRT?
Magneto-Mechanical Oscillations (MMO) refer to the specific mechanical coupled with magnetic oscillations produced by the handheld device used in QRT. When applied to musculoskeletal tissues, these oscillations induce a mechanical response that promotes relaxation, pain relief, and reduction of fatigue levels. Additionally, the MMO device facilitates lymphatic drainage, thereby mitigating swelling and preventing muscular tension. This phenomenon aligns with Faraday's law of electromagnetic induction, which explains how oscillating magnets can induce microcurrents within tissues, thereby contributing to the restoration of cellular metabolism and intercellular communication.
What role does QRT play in physiotherapy treatment?
Quantum Resonance Therapy is a breakthrough therapy that plays a major role in physiotherapy treatment, especially for orthopaedic, neurological and non-healing conditions, offering significant benefits for patients.
How does QRT accelerate rehabilitation?
QRT accelerates rehabilitation by promoting cellular healing and reducing inflammation, pain, and swelling, resulting in quicker recovery for patients.
How does QRT influence the lymphatic system?
Through the combined application of MMO and PEMF, QRT can promote lymphatic drainage, reducing swelling and preventing muscle degradation caused by disuse. This effect contributes to overall tissue health and fluid balance.
How does QRT achieve pain relief?
QRT achieves pain relief by modulating nerve cell membrane potential. By hyperpolarizing the membrane potential, QRT raises the threshold required for releasing neurotransmitters that transmit pain signals. This effectively blocks pain signals from being transmitted, providing relief to individuals undergoing QRT.
Can QRT be used alongside other physiotherapy treatments?
Yes, QRT complements with other physiotherapy treatments effectively. Its ability to accelerate healing and reduce pain makes it a valuable addition to comprehensive rehabilitation programs.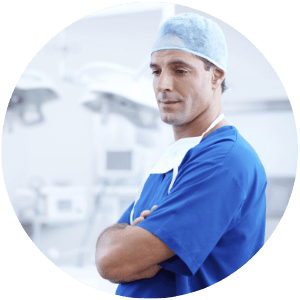 Quantum Resonance Therapy is a wonder tool for physiotherapists. A very good concept in the field of healing. I hope it works wonderfully in Neurological and Pediatric cases.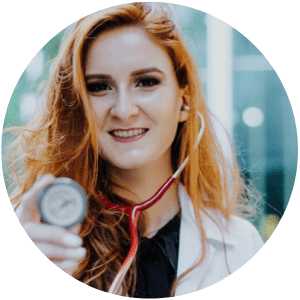 The concept of QRT is very interesting and mind-boggling. I would like to use it in my practice at the earliest. I am sure it will provide fantastic results targeting the cellular
structures of the body.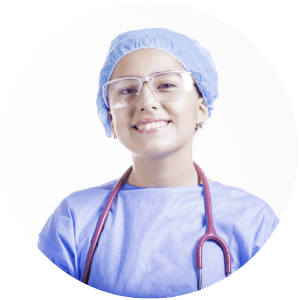 Quantum Resonance Therapy is a very good and new concept. Celtron is a really good and promising device. I think it will give the best results. Proud to be a part of the Quantesla family.
Happy to know that QRT focusses on root level recovery at the cell. It can prove to be the powerhouse of therapy. Hoping to see the results of QRT at the earliest.
Quantum Resonance Therapy Centers
Physio Zone - Dr Chintan Bhindora
Sai Ambience, 4th Floor, Kunal Icon Rd, Pimple Saudagar, Pune-411027
Arpit Physiotherapy Centre - Dr Sanjay Rajhans
63, Vidya Vihar Colony, Pratap Nagar, Nagpur – 440022
Aaroggyam Physiotherapy - Dr Sandeep Kadlag
Azad Chowk Anjali Colony, Pune – Nashik Hwy, Orange Corner, Sangamner, Maharashtra 422605